If you are in need of a life long lasting barn or loafing shed, this is where you get it. We know barns! And you can be certain that we can provide you with a building that will serve the exact purpose you need it for. We specialize in standard and custom barns and loafing sheds that are tailor-made for your horses or whatever you need it for. With our barns, you can be sure your animals are safe, while you focus on more important things.
Loan amounts up to $150,000.
Financing for building and concrete available.
No Hard Pull on your credit to pre-qualify.
Affordable monthly payment options.
Rates as low as 4.9%.
Terms up to 20 years.
Funding Direct To YOU within 1-3 days.
No prepayment penalties.
No home equity is required.
And no collateral needed.
The metal classic barn has a regular style roof. It's bow or truss is created by bending the material to create it's unique shape. It's roofing panels run from front to back. The metal classic barn is great for protecting livestock, storing farm equipment, or even converting into a workshop.
Our Classic Barns package price includes 2 classic gables and both lean-tos fully enclosed. Create a safe haven for your farm animals to protect them from the cold winter months and exposure to the elements. Our barns can be customized to provide housing for all sorts of livestock including cows, sheep, or goats, or used for storage.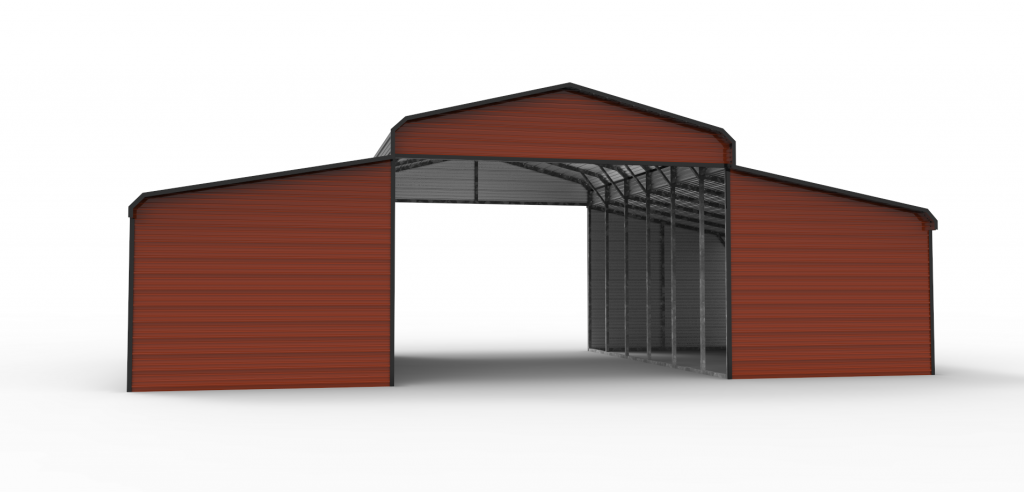 The metal eagle barns are composed of 3 sections, the center section and a lean-to on each side. They can all be customized to be enclosed or fully open depending on you individual needs.
Eagle Barns package price only includes the roofing and gables on all sections. This building can be customized to be fully enclosed, fitted with garage doors, or framed with an opening for livestock.
The metal horse barn is the most versatile and offers the highest amount of configuration available. Initially geared more towards agricultural use this type of building is growing in popularity in suburban areas as a combination of vehicle protection, outdoor storage, and a workshop area.
Horse Barns The standard package has a center leg height of 12 feet and lean-to leg heights of 8 feet, along with an included opening measurement of 8X7. All metal horse barns can be customized to include a vertical roof, tack rooms, or framed-in stalls.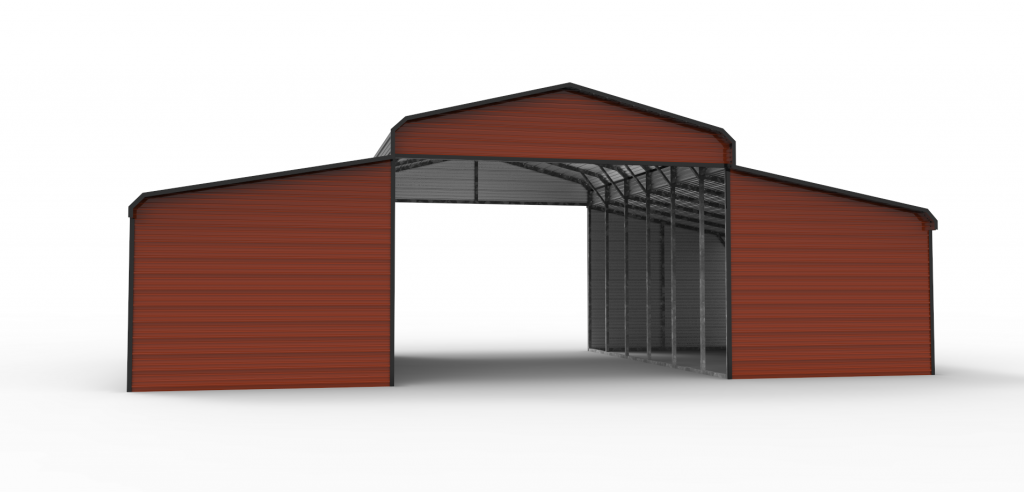 See our full gallery for options