Call Us Toll Free : 877-411-8610
WE SERVICE 46+ STATES!


TOP 5 NATIONWIDE DEALER!
CELEBRATING OVER 17 YEARS IN BUSINESS!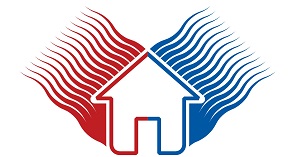 We Are Your Custom Outdoor Buildings Experts
RESIDENTIAL & COMMERCIAL GRADE!
We Service 46+ States
WE ARE PROUD TO BE A BBB ACCREDITED BUSINESS WITH AN "A "RATING AND WE WILL CONTINUE DOING WHAT WE DO. PROVIDING THE ABSOLUTE BEST CUSTOMER SERVICE POSSIBLE WHILE HELPING OUR CUSTOMERS DESIGN THEIR PERFECT STRUCTURE AT THE LOWEST POSSIBLE PRICE! AND ONLY OFFERING THE BEST STRUCTURES ON THE MARKET TODAY! IF IT'S NOT BUILT RIGHT AND TO LAST A LIFETIME YOU WILL NOT GET IT FROM BUILDINGS4LESS.
RENT TO OWN/NO CREDIT CHECK AVAILABLE IN ALMOST EVERY STATE WITH INDUSTRY LEADING AND EXCLUSIVE BANK FINANCING OPTIONS AVAILABLE FOR OUR VALUED QUALIFIED CUSTOMERS
BANK FINANCING HIGHLIGHTS
Terms Up To 20 Years!
Loan amounts up to $500,000.
Financing Available for your Building & Your Concrete Pad
Affordable monthly payment options.
Rates as low as 4.9%.
Fast Funding Directly To You.
No prepayment penalties.
No home equity is required.
Not using your land/home as collateral.
CLICK BANNER BELOW TO GET INSTANTLY PRE-QUALIFIED!
RENT TO OWN/NO CREDIT CHECK HIGHLIGHTS
Terms Up To 6 Years!
Amounts up to $20,000 (with buy downs available)
No Pre-Payment Penalty for early payoff
Easy Down Payments
Affordable Monthly Payments
100% Approval Rate
No home equity
Not using your land/home as collateral
Monthly or Bi-weekly payments available (biweekly not available in all states.
We are an internet-based building service company offering steel structures in 46 States. We are a Top 5 Dealer in the nation with an exclusive online quote system AND industry leading financing options along with Rent To Own/No Credit Check available. Along with the easiest purchasing process you will ever come across. We have perfected our process to be fast and easy, with a customer service first goal being our top priority. We make it a mandate to offer our customers the HIGHEST QUALITY Custom Steel Buildings, at the lowest possible price available. And above all, we provide our customers with the absolute best customer service experience they have ever had, or imagined possible. You just do not stay in business for over 15 years by providing bad customer service. Every one of our building consultants are highly trained with a "customer service first" attitude.
WE DO NOT SELL BUILDINGS. WE WILL HELP OUR CUSTOMERS BUY A CUSTOM BUILDING.
We help by guiding our customers through step by step to make sure their building will fit their needs. With all quotes being all inclusive, complete with to scale 3D design drawings & floorplan layouts with complete breakdown and no surprises. The worst thing we could do is help a customer buy a building that will not fit there needs. We make sure that never happens! So please understand we will ask you a lot of questions to make sure that your building will fit all of your needs and we will help you find a great custom building that will fit your needs and your budget. We have been in business long enough to know what will work and what will not work for specific needs.  We will tailor your needs to your desired structure. Great Customer Service is always our Top Priority. Before, during and long after our customers buildings have been installed. 
From a 12′ Wide all the way up to our 60′ Wide Commercial Grade series with no limits on lengths. Our primary focus is to work within your budget limits while satisfying you – our customer at the same time, because we understand that is what really matters at the end of the day. We love to help our customers design the perfect building to fit their needs and budget. This is NOT a sideline for us, IT'S ALL WE DO!  And, we are VERY GOOD at what we do! Plus, our customer service never ends. We are there for our customers before, during and for years after their building has been installed. Once you are a Buildings4Less customer, you are our customer for life and we remain at our customers service!