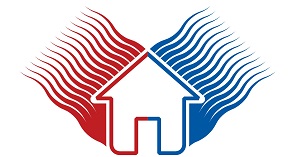 Your Custom Buildings Experts
We are an internet-based custom building service company offering steel structures in 46 States. And we are a Top 5 Dealer in the nation with an exclusive online quote service.  Also the easiest buying process you will ever come across. We have perfected our process with a customer service first goal being our top priority. We make it a mandate to offer our customers the HIGHEST QUALITY Custom Steel Buildings, at the lowest possible price available. And above all, we provide our customers with the absolute best customer service experience they have ever had, or imagined possible. You just do not stay in business for over 15 years by providing bad customer service.  Every one of our building consultants are highly trained with a "customer service first" attitude.
WE DO NOT SELL BUILDINGS. BUT, WE WILL HELP OUR CUSTOMERS BUY A CUSTOM BUILDING.
We help by guiding our customers through step by step to make sure their building will fit their needs. The worse thing we could do is help a customer buy a building that does not fit there needs. We make sure that does not happen! So please understand we will ask you a lot of questions to make sure that your custom building will fit all of your needs and we will help you find a great custom building that will fit your needs and your budget.
Our primary focus is to work within your budget limits while satisfying you – our customer at the same time, because we understand that is what really matters at the end of the day. We love to help our customers design the perfect building to fit their needs and budget. This is NOT a sideline for us, IT'S ALL WE DO!  And, we are VERY GOOD at what we do! Plus, our customer service never ends. We are there for our customers before, during and for years after their building has been installed. Once you are a Buildings4Less customer, you are our customer for life and we remain at our customers service!